Green Sports Cars
The Automotive eZine - Green & Fast
---
This Website is Best Viewed Using Firefox
Fast and Green
The eco car movement is getting a lot faster and here we spotlight a handful of green sports cars that are turning a lot of heads.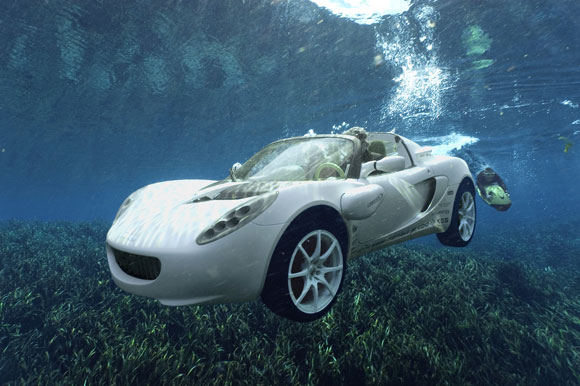 The Rinspeed sQuba
It's difficult to lump this car into any one category. In fact, it's a bit difficult to even fit it into the "car" category, as it does pretty well underwater as well. The Rinspeed sQuba is all-electric, not to keep it green, but to ensure that it can run in an environment that has no oxygen (the bottom of a lake.)
Besides fulfilling the dreams of wannabe Bonds, the car is completely emissions-free and uses biodegradeable lubricants. And as for the price...well, it's a one-of-a-kind submersible sports car...but the people at Rinspeed are leaving it up to our imaginations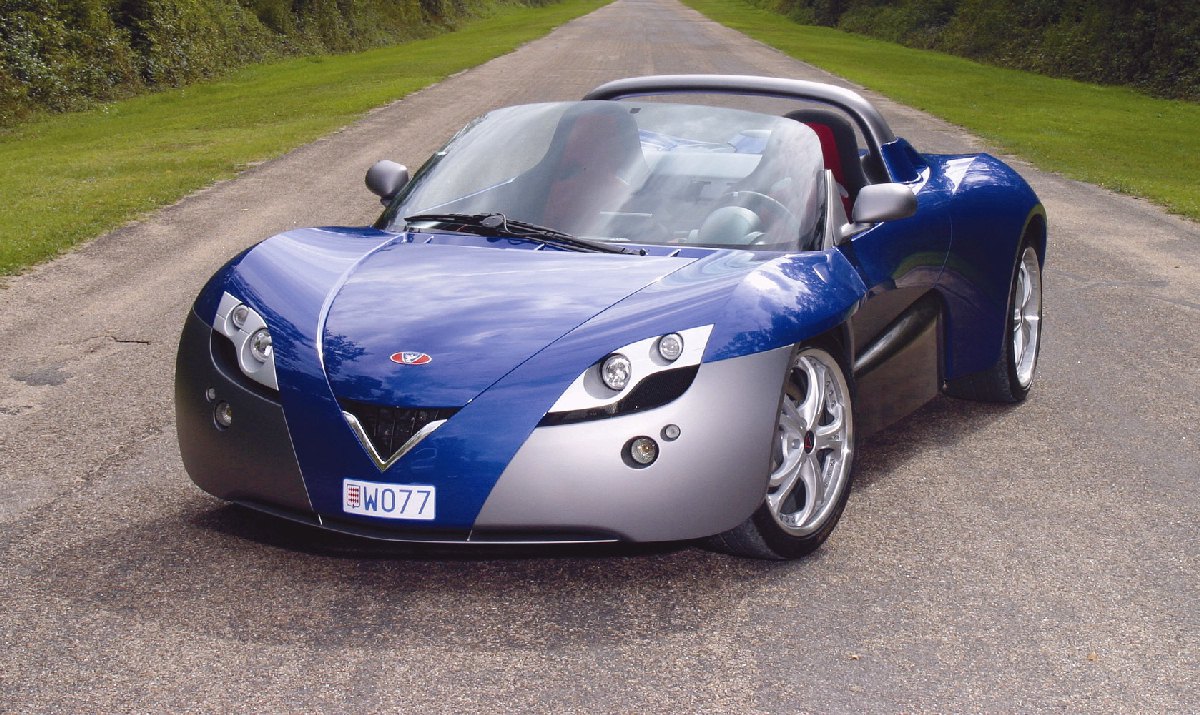 The Venturi Fetish
The only electric sports car to beat Tesla to the punch has been on sale since 2002...the Venturi Fetish. Of course, they've only make about 30 of them, and they've had to be a bit more flexible with the price than Tesla's strict $100,000 ceiling. OK, about six times more flexible.
The Venturi Fetish can be yours in a couple of months for the low-low price of $600,000. Venturi doesn't seem to have any goals of getting the price down to Tesla's range. They're looking to serve a more upscale clientèle.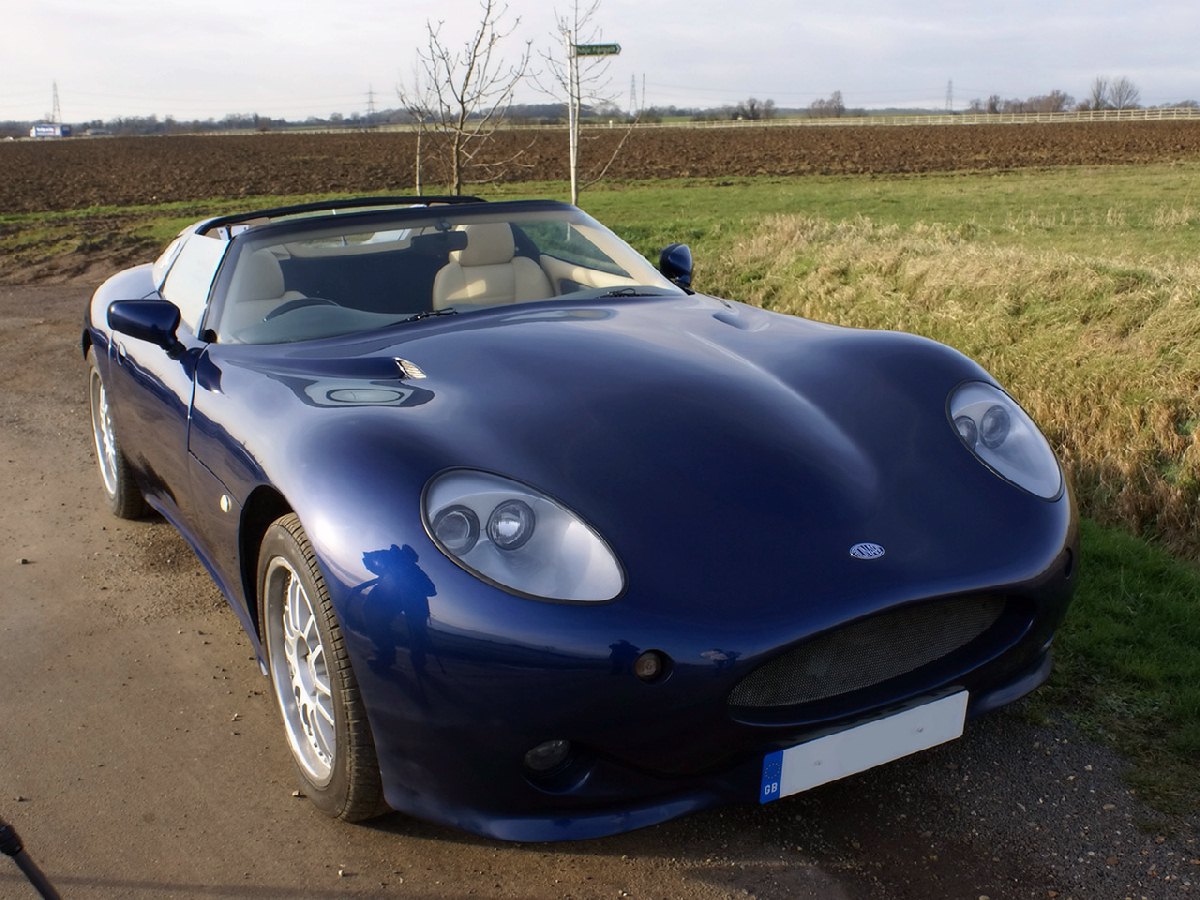 The Lightning GT
Being built by Brittish manufacturer Lightning, and funded in part by the UK government, the Lightning GT might be the only car on this list capable of beating Tesla's 3.9 second 0-60 time.
But we don't have any guarantee of that yet because, so far, the high-capacity nanosafe lithium ion batteries have not been connected to the in-wheel PML Flightlink Hi-Pa Drive™ motors. Yeah! That's some hot car-nerd talk! Of course, those fancy words come with a big pricetag: $300,000 and rising (as the dollar drops against the pound.)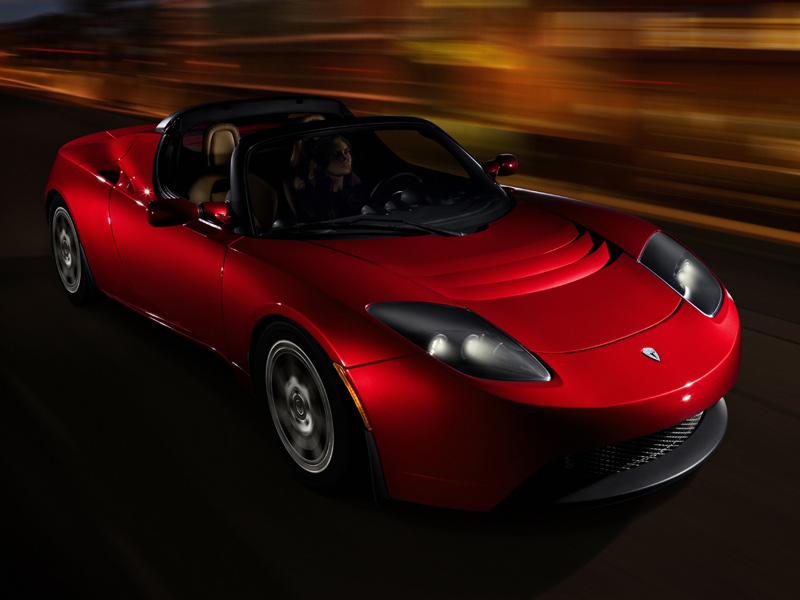 The Tesla Roadster
Really, for what it delivers, the Roadster is starting to look like a real bargain! The fastest zero to sixty time, tied with the Lightning GT for driving range at 250 miles, and faster than the (somewhat outdated) Venturi Fetish...really the only mark against it is that it isn't submersible.
Plus, at $100,000, it's the cheapest full electric on this list. Which, I suppose, is why so many of Americas rich and famous are on the waiting list already.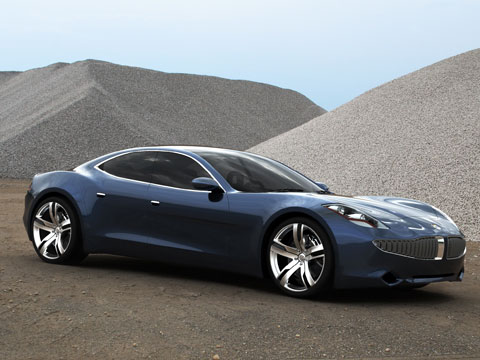 The Fisker Karma
Well, we're cheaper than the Roadster now, so we must be into hybrids...and we are. But the Karma is no normal hybrid. It plugs into the wall and can drive for 50 miles without using a drop of gasoline. Then, a small gasoline-powered generator kicks on to recharge the battery so that you can keep driving without needed to recharge. It has a slower 0-60 time than any other car on the list (6 seconds) but a faster top speed (over 125 mph.) Now, I don't know why you'd need either of those things, but for the true EcoGeek, you will need the built-in, roof-top solar panels. Of course, that will bump the cost significantly over the $80,000 base price.
So those are five fast and fancy cars that are almost certainly out of your budget. So what's a regular green consumer to do? Well, may I suggest one of the following vehicles as a lower-price, but still excellently fast, sexy and green option.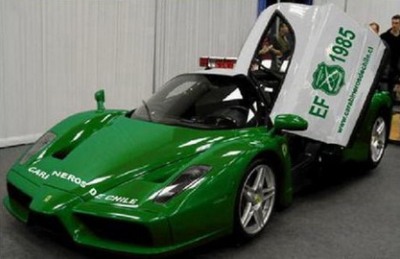 Industry News
Ferrari going Green
Frankfurt - Ferrari is the next in the line of car manufacturers to produce models that emit less fuel. The future of the Ferrari luxury sports line shows a 40 per cent reduction in fuel consumption by 2012 in order to keep up with the demand for vehicles producing fewer CO2 missions. Ferrari will do so with efficiency, using lighter materials for the body of the car and improving performance.
Cars are getting greener, says study
A new analysis shows that the environmental measures taken by some manufacturers has started to reduce the average level of CO2 emissions.
The data for the first quarter of 2008 reveals that average CO2 output for all cars fell by 2.8 per cent to 161.1 g/km compared to the first quarter of 2007.
However, performance was very uneven: BMW were the clear leaders with a cut of over 10 per cent, while Mini (a subsidiary of BMW) became the lowest CO2 manufacturer in the UK for the first time with an average figure of 138.9 g/km of CO2.
Jay Nagley, Publisher of Clean Green Cars commented, "These tables show the difference between the manufacturers who talk and those who act.
"It is no coincidence that BMW (10.96 per cent reduction) and Mazda (9.27 per cent reduction) both score well - they have taken concrete measures in the last 12 months to improve the environmental performance of their cars.
"While all manufacturers talk about environmental improvements, there are plenty who have improved by less than 1 per cent in the last 12 months."
Sales of green cars soar in the UK
According to car manufacturers, demand for alternative fuel vehicles – such as hybrids – is up 15 per cent this year.
Director of the Environmental Transport Association, Andrew Davis said: "The sales success of smaller cars, and the arrival of sub-100g of CO2/km models in particular, is an environmental milestone, but one driven by the new emissions-based tax regime rather than a change in attitude by manufacturers or drivers; we know that only a minority of the people who realise that cars are having a serious effect on the environment say they are willing to reduce the amount they drive."
"Manufacturers can only make the cars people are willing to buy, but simple economics dictate that higher value models – generally those that pollute more – generate a greater margin. A powerful incentive for car makers to sell fuel efficient models would be a behind-the-scenes CO2 trading scheme that would in effect see the makers of lighter cars subsidised by those that built gas guzzlers."