Automotive News of 2007
The Automotive eZine - Cars
---
This Website is Best Viewed Using Firefox
2007 Cars Of The Year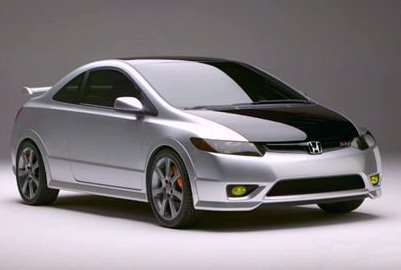 We've seen some fabulous improvements in hybrid cars this year and a lot more fanfare from the auto industry regarding hydrogen cars.
We look forward to what surprises 2008 will bring us.
Car of the Year: Honda Civic Si
When you put together the total package -- styling, fit, finish, reliability, long life and heaping helpings of fun to drive, nothing tops the Si for the money. The experts say that the price of petrol is going to do nothing but go up, so we might as well make the best of it. Yes, one has to keep the revs at silly levels to extract all that this car has (0 to 60 mph in about 6.5 seconds) but the Honda fours have always been like that. Add some great handling into the stew, a comfortable and somewhat futuristic interior, and for an affordable price of $22K or so you have our car of the year. Close runner up: Mazda's Mazdaspeed 3.
Best Sports Cars: Tie between Lamborghini Gallardo Superleggera and the Porsche 911 Twin Turbo
Two very different cars, with similar results -- and that is lots of super car power and excellent handling. The Lambo is in-your-face Italian virility, both in its styling and its performance. If you want to be seen, the Lambo is the way to go and we think the slightly lighter and slightly more powerful Superleggera is the way to do it.
The Porsche is a more timeless design and better for those who would like to blend in. That is, until you press down sharply on the pedal. Then the 510 horsepower kicks in with the turbos to propel you to 60 mph and beyond in the time that it takes most people to hiccup. (The Lambo is no slouch either, with 522 horsepower and 60 mph in about 3.4 seconds.) For the well-trained driver on a good track, these cars would be more than breath-taking. For everyday drives on the street, the Porsche would be the way to go. But it would be cool to pick up your old high school sweetheart in a Lambo.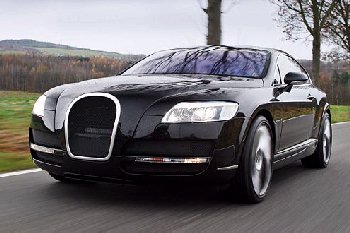 Biggest Surprise: Bentley Continental GT Speed
Let's face it. When you think about a Bentley, you think of a luxury car fit for carrying a king, a queen or a Hollywood star that does not drive a Prius. You do not think of a modern day GT super car with a 12-cylinder, 6-liter engine that in its best stage of tune cranks out 600-horsepower and hustles to 60 mph in 4.3 seconds. Not to mention the sleek modern design that turns heads. Price? Well if you must ask, about $190,000, depending on options -- and there are a lot of them. It is one very exclusive way to get where you are going.
Best Sedan: Honda Accord
Every four years Honda manages to find a way to make one of the best cars on the road even better. The 2008 Accord is a bit bigger, and passengers in the back seats will love the change. The excellent fit and finish remain, along with good gas mileage and the promise of dependability and long life. Factor in good resale values and the sporty feel of Honda cars in general, and you have the mid-sized class leader (again).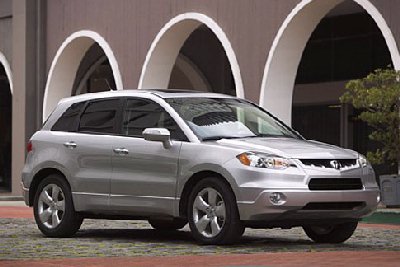 Best Family Value: Acura RDX
Mom will still not drive a minivan, and the SUV in the garage has become too friendly with a very expensive gas pump. So what to do? Many owners are downsizing their SUVs, and if your family fits inside, we think the RDX is the best of the lot. We loved the sporty handling, the performance of its turbo- charged four, and the well-thought-out interior for five. It is EPA-rated at 19/23 miles per gallon, and like the Accord carries the promise of high quality, long life, and outstanding reliability. Prices start at $33,195. Close second: Mazda CX-7
Best Gas Sipper: Nissan Versa
Offered as a 4-door sedan or a 4-door hatchback, the Versa offers exceptional room for four and has one of the best CVTs we have driven. Owners say 30 miles per gallon is common on the highway. The price is right, too, starting at $12,630. Keep a lid on the expensive options, and the expected rush to $4 a gallon will seem a much more bearable.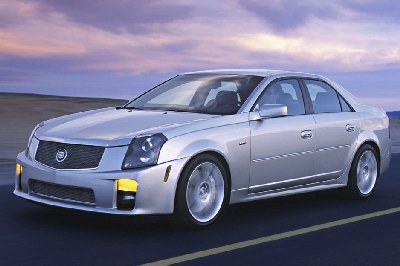 Proof that Detroit Ain't Dead Yet: Cadillac CTS
GM went after the autobahn cars with its new CTS and snuck a goal into the far right side of the soccer net late in the game. With its in-your-face front end styling, quality interior, crisp handling and 304-horsepower V6, the CTS serves notice that Detroit ain't dead yet.
Best Uber Alies Car: Rolls Royce Drophead Coupe
It is a big convertible that rings every luxury chime in the books and adds one -- the optional teak wood surrounding the area where the top folds down. There are wonderful retro touches inside, and the big Rolls grill with the Flying Lady stands out from Detroit to Dubai.
Best Comeback: Saturn
The interior of the Saturn Outlook has a luxury car feel to it, something that you could not always say about this brand. It could use a few more horsepower, but the Outlook will haul lots of kids and their stuff. Add in Saturn's way of dealing with customers and its no-nonsense pricing, and we think the brand is on the way back. Its Aura sedan impressed with its handling and quality interior, and we very much look forward to a spin or three in the upcoming entry-level Astra.
Best Green Cars: Tie between Honda FCX and Chevrolet Equinox
Both are encouraging looks at what the future might be like without gasoline. They were both comfortable, quiet (since they are electric powered) and eminently practical cars that will meet the real world needs of real customers, assuming that manufacturing costs can be lowered, and a network of hydrogen filling stations can be established. With just water vapor coming out of the pipe, you could be really green in about 2011 or so.
Other notables:
BMW 328i: Simply a great car! Leave off the i-drive, which our test car did not have, and you end up with a fun sedan that is ready to hustle you from New York to L.A., or Brussels to Berlin.
Mini Cooper S: Power, performance and 29 miles per gallon are just a few reasons to buy one. The main reason, however, is that it's just silly grand fun to drive any Mini anywhere.
Volks GTI: The GTI is back and solidly a driver's car again. For less than $30,000 base you get to 60 mph in just over 6 seconds, and will enjoy sports-car handling that is guaranteed to make your palms sweaty.
Toyota Highlander: Smooth, powerful, and able to take large loads at a single bound. That's the new Highlander. Its dash panel with large knobs for audio and ventilation should be required reading for all auto design teams. Keep a firm hand on the options, and the new Highlander is a very good value.
We look forward to the New Year on the roads, even though it could be a rocky one for the auto makers if the price of gasoline continues to soar and the economy stalls. We will keep you on top of the trends with our gas sipper's updates and never-ending search for fun wheels to get through it all.